NACO supports Angel investors, accelerators, and incubators across the country through education, connections, events, and research. Who's the team behind these important initiatives? Let's get to know them! In the Employee Spotlight blog series, you'll get to know the diverse group of people that work towards supporting Canada's early-stage ecosystem.
For this edition of NACO's Employee Spotlight, we're getting to know our Director of Finance Elena Dudarenko. Elena has been with NACO for almost three years and has been a great addition to the team. She's warm and welcoming, and ensures that the team at NACO is always having fun! This week we got a chance to sit down with Elena to get to know her better!
Tell us a little about what you did before you joined the team at NACO.
I am from Ukraine. When I originally came to Canada in summer 2013, I took a post-graduate program in Marketing Research and Analytics as I figured it would give me a more broad understanding of the Canadian culture.
This opportunity has changed me significantly, it's been a long road of learning from my own mistakes and having success in the end as I've been calling Toronto home for almost 6 years now.
I think the life of an immigrant is tough and not everyone is ready, nor understands what happens behind the curtains. Being an immigrant woman is way harder as you need to take care of the house, maintain a personal life, self-development, and proving to everyone that you deserve to have the same rights as if you were born in Canada. I'm grateful to be where I am right now and NACO plays a huge part in it.
What is your role at NACO?

My role at NACO has been consistently changing for over 2.5 years now and I had my hands on different projects in Research & Education, Events (proud to say I've helped to organize and attended 3 Annual and 4 Regional Summits across Canada), Operations, and finally I've landed in Finance (where my heart belongs). As Director of Finance, I oversee, review, and adhere to the budgets for each business department, monitor expenses and adjust the projections for company's success and handling day-to-day operations, including tracking financial data, invoicing, etc.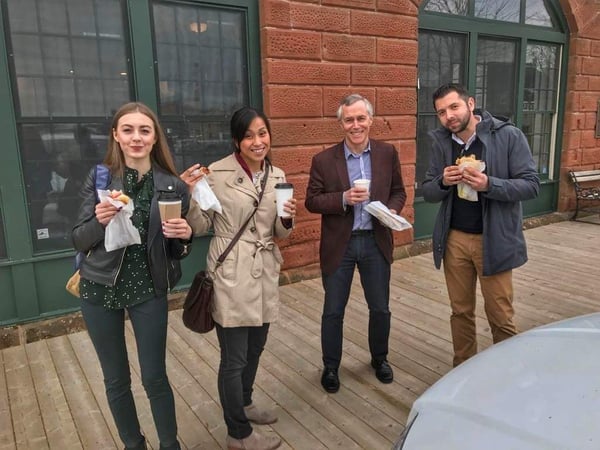 What is your favourite part of working with NACO?
The team! Sometimes we have hard days, but I'm always excited to come in the morning and see my 2nd family. Our team has a unique quality - despite all of us coming from different backgrounds, cultures, countries, religions, etc - all of us have the same sassy, smart, carrying, funny personality so we click together very well. In my opinion, it's one of the most amazing things that can happen to you in your work-life since it always leads to the growth and success. Everyone is so dedicated to the work they do and very passionate about our projects. Also, when you come to our office I think it kind of gives you this "home bakery on the corner" feeling. You're in the right hands and all your requests will be handled with special care and attention.
What do you do in your spare time?
Well, I don't have that much of the free time :). But when I do I really love travelling! I always get super excited if we have a business trip coming up, I enjoy every second of it and try to see as much as I can. For example, last year when we were in Vancouver hosting an educational workshop, instead of flying Toronto-Vancouver-Toronto I did Toronto-Vancouver-Seattle-New York for 12 hours back to Toronto by bus (to match the cost of the Toronto-Vancouver roundtrip). This says a lot about me ; spontaneous, adventurous and creative. On the other hand, I can also be very lazy and spend the whole day cooking or watching Netflix.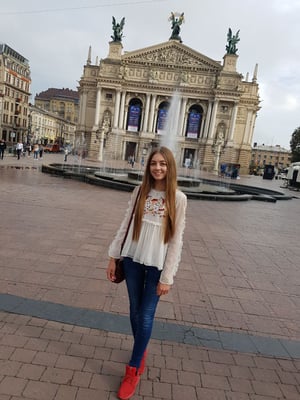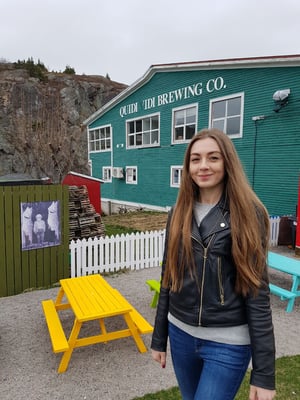 What's one thing the members and team at NACO would be surprised to hear about you?
I think this is a tricky question, once you share one it's expected to be huge so I'll share a couple:
I used to do hip-hop for 5 years
I learned Polish (I wanted to move to Poland), German (didn't like pronunciation), and French (just for fun in university as I really like the sound of it)
I had my nose pierced for a few years
Despite being Ukrainian-Canadian I prefer really hot weather (like 30+)
I don't like mac n'cheese
I want to have 5 or more dogs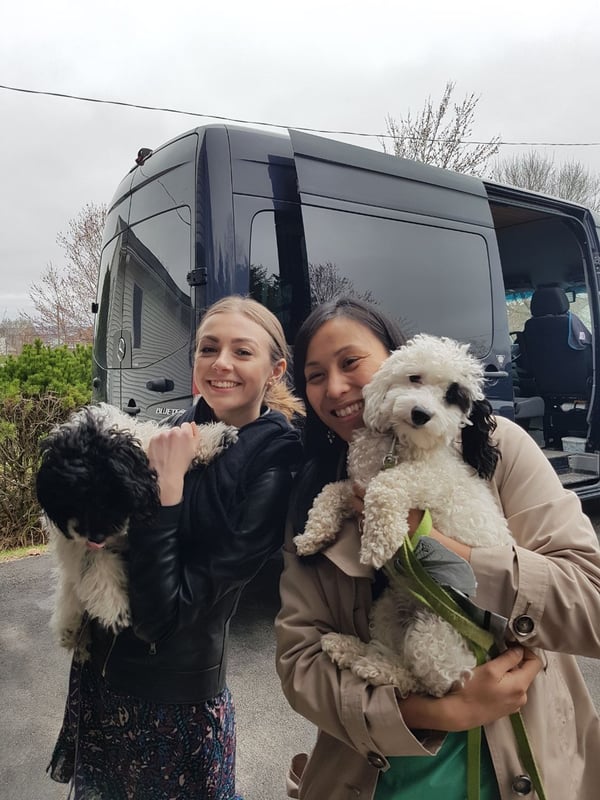 What are you most looking forward to when it comes to the future of NACO?
I'm really looking forward to expanding our team one day so we can support more members of our community and represent some of the smallest and unheard groups in order to ensure rapid growth for the ecosystem and the economy in the future. Right now, we're focusing on Angel groups, individual members, incubators and accelerators but very excited to start working with indigenous communities and support more women in A
ngel investing. We're Toronto-based but working with members across Canada. I would be happy to have a chapter in each province and expand globally in the next couple of years.