In our Member Spotlight blog series, our readers get a chance to meet the members that are part of NACO and how they benefit from their membership with us. Whether a company has accomplished an exit, received an award, or an Angel has expanded their portfolio, the Member Spotlight blog series captures those stories for our readers to enjoy. NACO's unique community is a place for members to share best practices, syndicate on deals, and collaborate to further support Canada's early-stage ecosystem.
Vanrx Pharmasystems makes aseptic filling machines used in the pharmaceutical industry to manufacture injectable medicines. The machines, called Aseptic Filling Workcells, use robotics and machine vision to automate the filling of injectables into vials, syringes or cartridges.
Last month, Vanrx was awarded the number one spot on the 2018 Deloitte Technology Fast 50 list. The Technology Fast 50 program celebrates the world-class achievements of Canadian technology companies, highlighting their commitment to innovation, leadership, and rapid revenue growth over the previous four years. Vanrx's growth rate from 2014-2017 was 19,342%.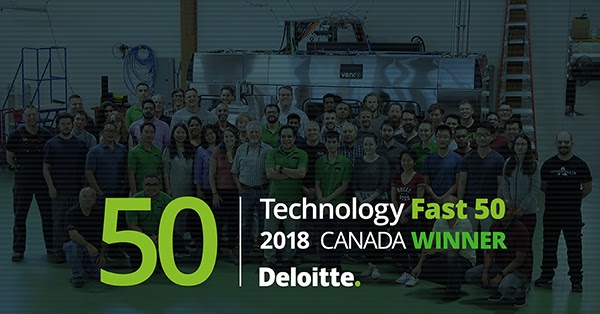 This comes as great news for NACO Angel Group Member, Southwestern Ontario Angel Group. Southwestern Ontario Angel Group (SWO Angels) is a members-only non-profit organization comprised of accredited investors seeking quality, pre-screened early-stage investment opportunities – a like-minded community of angel investors.
We got a chance to chat with Dennis Ensing, Chief Executive Officer at SWO Angels, to learn more about them.
Can you explain a little more about Southwestern Ontario Angel Group and how they support Angel investors?
SWO Angels is an engaged membership base with sufficient investment capacity for portfolio diversification. Some of our membership benefits include; syndicate opportunities with Alliance partners (Angel One & GTAN), networking and social events, portfolio management assistance, and much more. For more information on membership, click here.
What led to the decision to join NACO as an Angel Group Member?
We recognize that broadening our community will help increase the investment capacity of our members and also identify other like-minded investors.
What are some of the opportunities and challenges that Southwestern Ontario Angel Group faces right now?
The success of SWO Angels is an engaged membership base with sufficient investment capacity for portfolio diversification.
What is your involvement with Deloitte's Fast 50 Canada Winners, Vanrx Pharmasystems Inc.?
Our original lead investors have made several follow on investments and remain active on the Vanrx Board.
...
Currently, three SWO Angels members sit on the Board of Directors of Vanrx, and have proved instrumental in providing insight to Vanrx to grow quickly and profitably:
Hank Vanderlaan, whose experience building Trojan Technologies in London has been extremely relevant and valuable. There are strong parallels between Trojan and Vanrx in terms of building disruptive technology. Both companies also market to some of the same customers.
Jeff Brown. His experience with startup High Street Asset management and understanding financial markets proved important for growing and raising funds for the company.
George Baran brings international business experience in medical devices from Trudell, which proved to be a significant asset to Vanrx in gaining understanding in the space.
George Baran has over 30 years of experience in the medical device industry. His responsibilities have included both business and technical leadership in the acquisition and development of novel medical device technologies. He has been responsible for marketing of new drug delivery technologies to medical opinion leaders and major pharmaceutical companies. This has included collaboration with business and clinical partners in the design and co-ordination of studies.
George has been granted several US and international patents for medical devices for drug delivery and minimally invasive surgery. He holds an MBA from the Richard Ivey School of Business, where he currently serves on the Advisory Board of the Lawrence National Centre for Policy and Management. George serves as Executive Chairman of the Trudell Medical Limited* Board of Directors.
In addition to his role at Trudell, George is a Director of Vanrx Pharmasystems Inc., Sensory Technologies, Mozzaz Corporation, and Sky Medical Technology Inc. He is also founder and President of Perfuse Medtec Inc. a Canadian medical device market development company.
We were excited to hear from George Baran to learn more about his investment in Vanrx.
How did you learn about Vanrx?
I learned of Vanrx through other members of the Southwestern Ontario Angel Group.
How would you describe your involvement with Vanrx as an Angel Investor?
As an investor I have made investments through my own holding company as well as our family holding company. I have also been a member of the Vanrx Board for several years. Two other SWO Angels also sit on the Board. This has produced an excellent dynamic as all Board members have been aligned and supportive of the the company's best interests. The Board members bring expertise from diverse backgrounds and industries.
What does this achievement [Vanrx being named Canada's fastest growing technology company] mean to you?
I especially enjoy investing in companies that contribute to the Canadian economy and development of the county's tech sector. Being named Deloitte's number one for the Fast 50 list is a true honour for the Company.
...
After the win, NACO was thrilled to have the opportunity to chat with Vanrx's CEO and co-founder, Chris Procyshyn and senior marketing manager, Eric Petz.
What's one word you would use to describe Vanrx's journey from where you began to where you are now?
ERIC: Persistence. It took several years of research and development before Vanrx commercialized its flagship product, the SA25 Aseptic Filling Workcell. Pharmaceutical manufacturing is a sector that's slow to change, so Vanrx has had to be persistent in convincing people that they should do things differently. Some of the world's largest biotech companies are now Vanrx customers, and we continue to develop new products that can help bring cutting-edge therapies to market.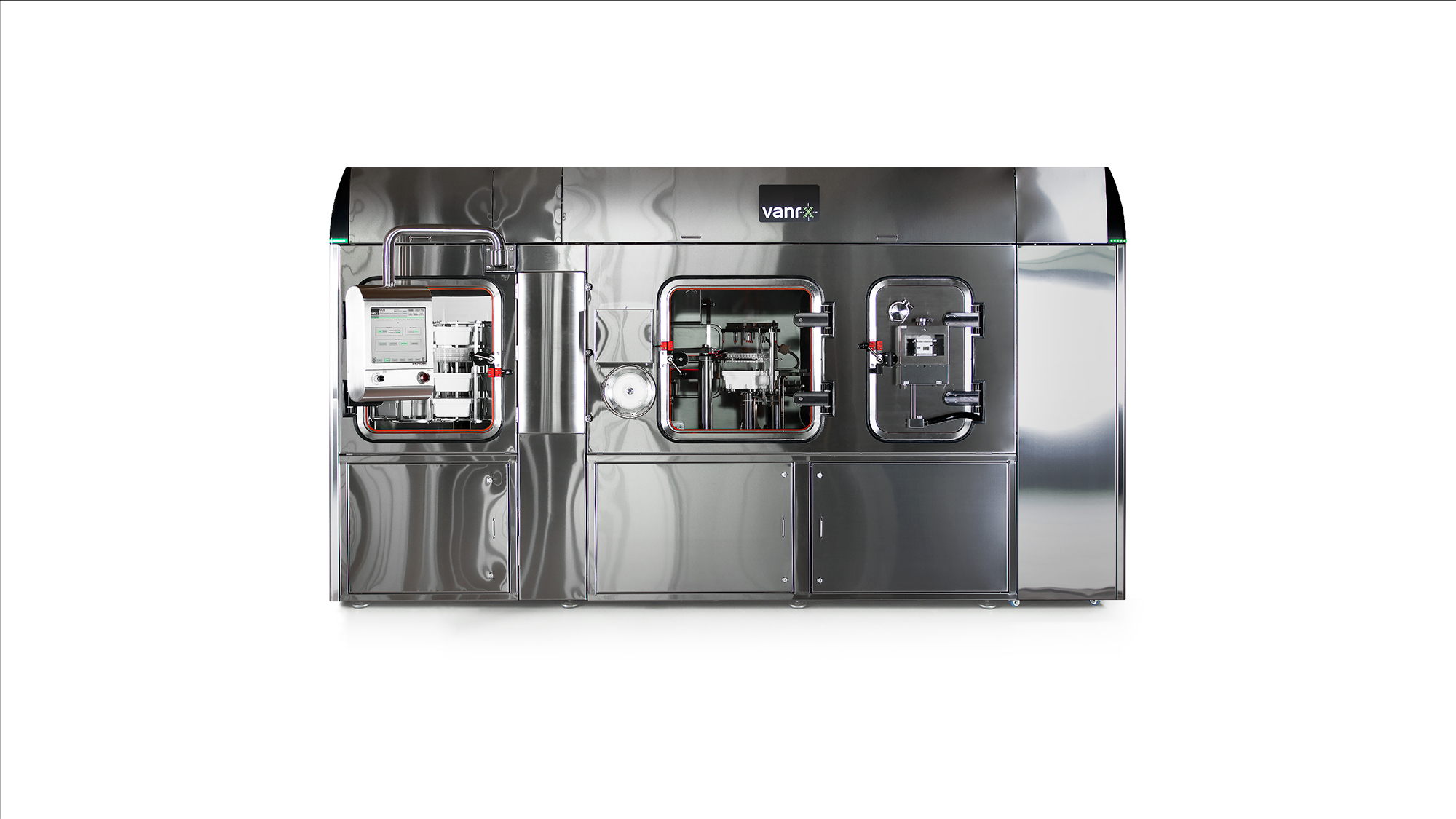 SA25 Aseptic Filling Workcell
What's Vanrx's history with Deloitte's Technology Fast 50 Program? Would you recommend the program to other Startups?
ERIC: This year was the first time Vanrx participated in the Deloitte Technology Fast 50 program. We knew about it from having been on the list at QLT, the Vancouver-based biotechnology company where Chris Procyshyn and Ross Gold, Vanrx's co-founders, first worked together. Being part of the list has definitely increased interest in the company from the investment community and people who want to work for Vanrx.
We would recommend that other fast-growing technology companies apply for the list. At various stages of a company's development, it's a great way of raising awareness and making connections with people or other companies that can help you continue along the growth path.
How would you describe how you work with Southwestern Ontario Angel Group?
CHRIS: We're proudly a Canadian company. It's amazing that investors from southern Ontario linked up with entrepreneurs from British Columbia to build this business. Vanrx has benefitted tremendously from the experience and resources our investors bring to the table. In addition, we draw heavily from Canadian suppliers to build our machines. Vanrx leads the technology race in this space, and we're committed to showing the world what Canadian innovation can do.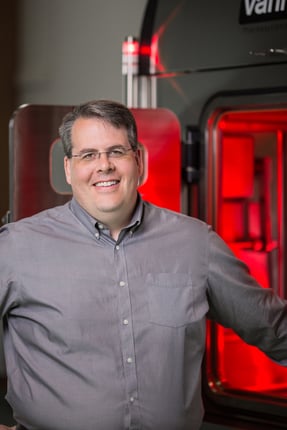 Vanrx's CEO and Co-founder, Chris Procyshyn
...
These kinds of announcements are very exciting for the NACO team to hear and a perfect example of how we support early-stage startups through our various options for membership. The NACO membership is available for individual Angel investors, accelerators & incubators, Angel funds, Angel groups, as well as Angel group members! If you're a member of an Angel group, you have full access to NACO's benefits such as industry events, research, programs, workshops, webinars, and more!
Image Credit:
Photo by Dylan Gillis on Unsplash