The team at NACO is lucky enough to attend some of the best networking events in the Angel investing industry, across Canada. When we attend these events, it gives us the opportunity to speak with some of our members as well as potential members to see how they're doing, get updates from them, and also get feedback on how we're doing. An interesting topic was brought to our attention when we attended a networking event during the holidays. We spoke with an Angel investor who was just getting started on their Angel investing journey. They were still learning, looking for opportunities, and connecting with new people to get advice. They read our blog and suggested that this would be an interesting topic to cover!

This is what NACO is all about! Delivering the backed-by-data information, so that new Angels can start their journey with confidence and knowledge, and existing Angels can continue to grow. We're driven to becoming the go-to resource for anyone who's thinking of becoming an Angel investor so they can educate themselves with the latest information.
So you're a new Angel. Where do you start?! We had a chance to sit down with Jess Joss, who is the Executive Director of York Angels and sits on the board here at NACO as the Marketing Chair. She gave us her top tips for starting out as an Angel investor:
1. Educate yourself.
Attend workshops. Research and visit Angel groups. Learn from more seasoned investors. Listen to podcasts.


2. Determine what stage of companies you would like to invest in.
Early stage: Who tend to be more raw, they're looking for mentors, and the cheque size can be smaller.
-or-
Later stage: Who have created more value for their company but they need help scaling and are looking for industry contacts.


3. Find a source of deal flow.
If you join a qualified Angel group you'll receive a curated deal flow. If you're doing it on your own, it's best to attend events for entrepreneurs, in particular "Demo Days" that different Accelerators will host.


4. Jump in and do a deal!
You can start out by investing a small amount. The point is to get your feet wet and learn the ropes of due diligence.


5. Start building a portfolio.
Put your eggs in more than one basket, and invest in multiple companies. Decide if there is a stage or sector you prefer to invest in, and start building!

York Angels is a group of accredited investors with a broad range of professional experience. Their focus is to create a superior return on investment for themselves and the businesses they work with. Their collaborative mentorship approach and strategic financing supports entrepreneurs through various stages of early growth. Their investments often represent the bridge between the self-financed or seed stage and the venture capital and/or private equity level of funding.
As an Angel group, York Angels is a member of NACO. All their members have access to NACO's benefits! We connected with some of their newer members - Paul Chan, Mike Wall, and Alan Lo - to get more advice for Angels who are just starting out.
When did you start your Angel Investing journey?
PC - I joined York Angels and GTAN in March 2018.
MW
-
I dove head first into private venture investing in 2017. I had been a self-directed public market investor for many years, and started to see the bulk of wealth creation happening in the private markets, before companies went public.
I had also enjoyed working for tech companies from the startup stage to the mature stage, and recognized the importance of having an ownership stake in the early going. The market conditions in Canada were becoming favourable to starting and scaling tech businesses, so I decided to contribute both my financial capital and human capital to building a portfolio of early stage Canadian tech companies. I was fortunate to have some early wins, and haven't looked back.
AL - I started to become interested in the start-up community and Angel investing back in 2017. After attending a few events and speaking to individuals involved in the community, I decided to become more involved and joined York Angel Investors in January 2018. I have placed my first investment in October of last year and excited about the opportunities the community presents.
What's been the most valuable step you took as a new Angel?
PC - Better appreciation of the amount of Canadian talent and entrepreneur spirit.
MW
-
I would say there are 2 critical steps to take as a new Angel: The first is educating yourself on how the private markets work. They are much different than the public markets, with more opportunity, but also more landmines. NACO's book 'A Practical Guide to Angel Investing' was very helpful early on. The second is taking the leap and putting some skin in the game. Once you make your first investment, you will learn first-hand how building startup companies works, and how shareholder value is created. You will also learn how to navigate the natural ups and downs that come with high risk/reward investments.
AL - The most valuable step I have taken as a new Angel, is similar to how I approach anything in life in general – which is to make sure I have done my homework before proceeding forward. This would be either to find a suitable Angel group to align myself with, and not to rush into placing my first investment. Effectively by being a member of an Angel group, I surrounded myself with experienced investors each having their own area of expertise. These are valuable resources that I can leverage off when making my investment decisions.

You're a member of York Angels, how has that benefited you as a new Angel so far?
PC
-
Enhanced understanding of the Angel investment process. During each month's investment meetings, York Angels does an excellent job of including educational discussions, such as due diligence process, and prior investment success stories.
MW - As a private venture investor, access to high quality deal flow is your lifeblood. Joining York Angels in 2018 has tremendously increased the pool of strong companies I have access to, as well as the pool of fellow Angels with domain expertise in complementary areas. Having lived through the growth journey with startups and exited companies in the past, it has also given me the opportunity to work as an advisor to some of the great companies I've met.
AL - Further to my comments above, by being a member of York Angel not only allowed me to tap into resources within the group. It also allowed me to have access to other organizations that are associated with the NACO network. Through these connections, I have met wonderful people from all walks of life, and been able to gain knowledge and understandings on industries and ideas that I was not as familiar with. The community allowed me to further my personal development, make new friends, and have fun at the same time. On top of this, I am also hopeful that eventually I will be able to profit from some of these Angel investments down the road.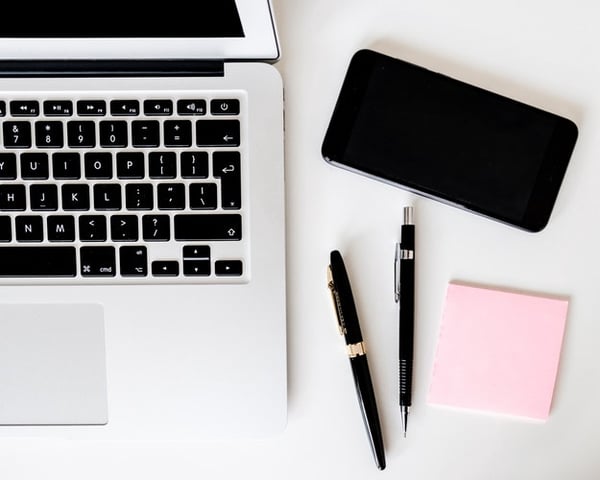 Photo by Daniel Fazio on Unsplash
To follow Jess's first tip for Angel investors who are just starting out, NACO is here to help educate you! NACO Academy and our Resources is a great place to get information, listen to Webinars, view various reports, and much more. NACO Academy sessions are hosted across the country and delivered by experienced instructors. Not enough time to attend a NACO Academy session? Then tune in LIVE for one of our QuickFire Webinars! This series is a resource for new and experienced Angel investors looking to take part in continuing education in a way that is not burdensome to an already busy schedule. The team at NACO hosts a QuickFire Webinar every month, but you can catch up on all the recorded sessions here.
As always, you can stay up-to-date with NACO Academy and our QuickFire Webinar's by subscribing to the Weekly NACO Round Up! Your weekly dose of NACO news and updates.
Special thanks to Jess and the members at York Angels for taking time to help us with this blog post!
Image Credit: Photo by Plush Design Studio on Unsplash